Partners in Your Success!
In the Gaspé Campus Library, you will find people who are available to support you in your academic success in English. Our work consists of acquiring electronic and physical resources that will allow you to enrich your school work and feed your neurons. During your time at the CEGEP, you will benefit from a multitude of free resources selected by qualified personnel. Come by to work, research, read, or relax and feel free to ask for help.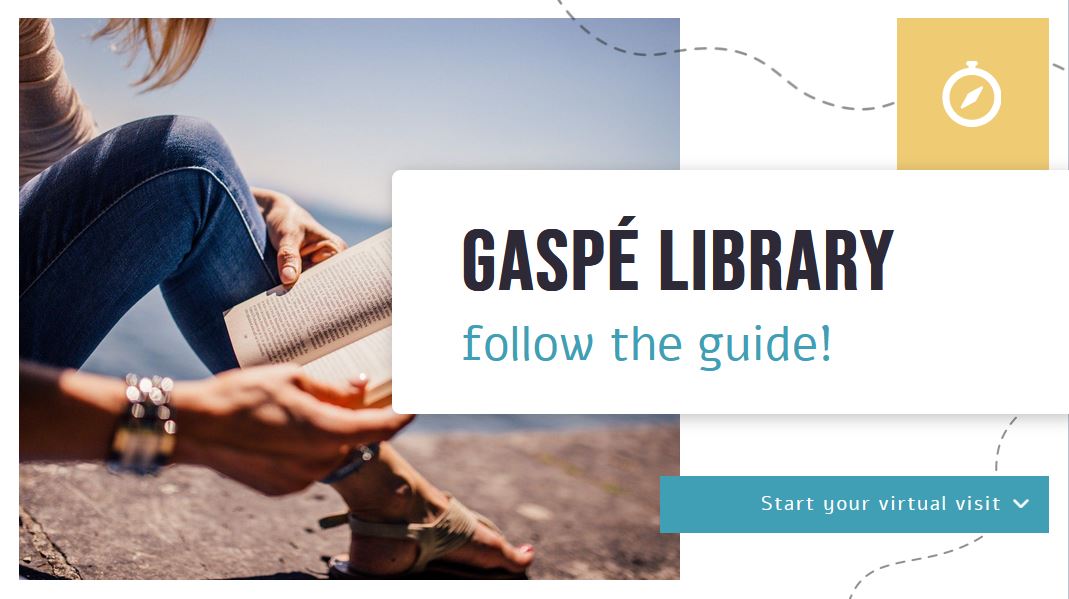 What's new?

Library cultural programmation:

Night Group Study (at the request of students)
Social & Book clubs with tea at lunch time
Movie projections with popcorn 
Board and Video gamers meetings
Special activities by l'Escouade bibliothèque published on the Student Life Facebook page!
Space diversity in the Library:
Recording Room for Video or Audio (microphone to loan) Captation with a big screen (BenQ) for collaborative work or Web nagivation
2 tents for naps, resting or to read in peace

10 portable computers for use in the library

Kid's corner : books and games to help parents study and work at the library
What's new in our collection?
Documents Available in the Library
You will find in the Koha catalog the documents available in the four campuses.  
Electronic Resources
Here you will find electronic resources available at any time, on campus or remotely. Thus you will be able to consult, at home, even more documentation to help you in your work.
Services
offered

Discover all services offered in our campus library : collection, loan service and interlibrary loans, library trainings and reference services, equipment to print, photocopy or scan documents, computers availability, our teamwork spaces and more!
Printed and Electronic Journals
We have subscribed to more than eighty (80) printed journals and have access to a lot more in electronic format with our electronic databases subscriptions.

Do you need help with your research?



Information retrieval is an essential skill for college students. We are here to help! Find more about the Dewey classification system, the 5 information research steps, how to find information on the web and to evaluate the quality in this section.

Copy-Paste-Fail
Not citing your sources could cause you to fail. Find out how to avoid plagiarism

Schedule and Contact Information
Library Schedules:
Regular Schedule: beginning September 18th 2023
Monday to Thursday: 8 a.m. to 7 p.m.;

Friday: 8 a.m. to 4 p.m.;

Closed on weekends.
Reduced Schedule: December 15 to 22
Monday to Friday: 10 a.m. to noon, then 1 p.m. to 7 p.m.;

Closed on weekends.
Closed for the Holidays: Starting December 25 (Reopening at a reduced schedule on January 6)
Gaspé Campus Library 
Cégep de la Gaspésie et des Îles 
96 Jacques-Cartier Street 
Gaspé, Québec  G4X 2S8